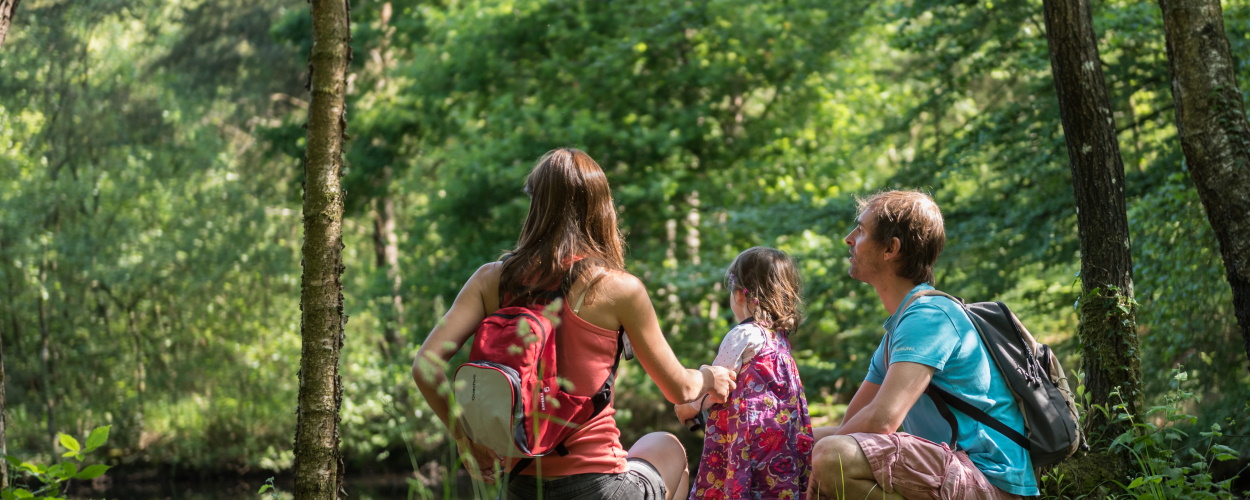 Days out and walks for all the family
The whole gang, all generations together
How can you entertain your children on holiday in Brittany?
On holiday, the most important thing is having fun with your kids.
Le Kreiz Breizh, south of the Côtes d'Armor are an ideal place for family holidays, for teens, young kids and even babies too! Whatever your children's ages, you can make memories by sharing those unforgettable moments: there are museums to look round, farms to visit, animals to see, beaches to stroll on, cycling or canoeing and endless choice of activities to choose from.
Our partner organisations, like Stations Vertes –country holidays – are committed to making sure you have a top class holiday.
So where shall we start? On your marks, get set… Find out more about local events from the events and exhibitions calendar.
Old and young together – that's the key to a great holiday
In a lush green setting, both restful and enjoyable, you can choose a farm stay, camping, a gîte, a trapper's tent or a cabin in the trees- all in perfect harmony with the natural surroundings. Go bird-watching by l'Etang de Rocleu or walk to Les Gorges du Corong and climb the rocks there.
Nature coordinators work throughout the summer months to help you learn about the environment in a fun way.
Enjoy fun visits: mini-golf in Gouarec, take the Vélorail or the mini-train from the station in Gouarec to the station des Korrigans – the little people. Visit the wolf refuge in Coat Fur, the games parks, museums and themed exhibitions. You will find loads of good ideas here. Remember to play "La Famille Kreizy" with your family. Every summer the Kreizy Family is around, can you find all the family members and collect all the badges?
No items found
Please click here to return previous page