Accueil Vélo
Cyclists welcome
Following the towpath
On foot or by bike, the canal towpath is a great place for cycling with the family or for sports enthusiasts as the towpaths are flat – well, almost!
The paths are well-maintained and you can measure your progress by counting the locks! So if you want discover Brittany from the interior, this is definitely the place to do it.
The towpaths have been made up and are safe for both cyclists and walkers - ideal for holidays solo, with family or friends but above all, ideal for doing things at your own pace.
In Kreiz Breizh, the paths along the canal are relatively flat, with the locks marking the slight differences in level, making this section of the canal suitable for families, for little legs on little bikes and bike strollers.
Click on the link to find out about camp sites, B&Bs and accredited hotels Accueil Vélo.
Finding out about accommodation nearby, picnic spots and restaurants, watering places and places to stop over and rest will make you trip more enjoyable.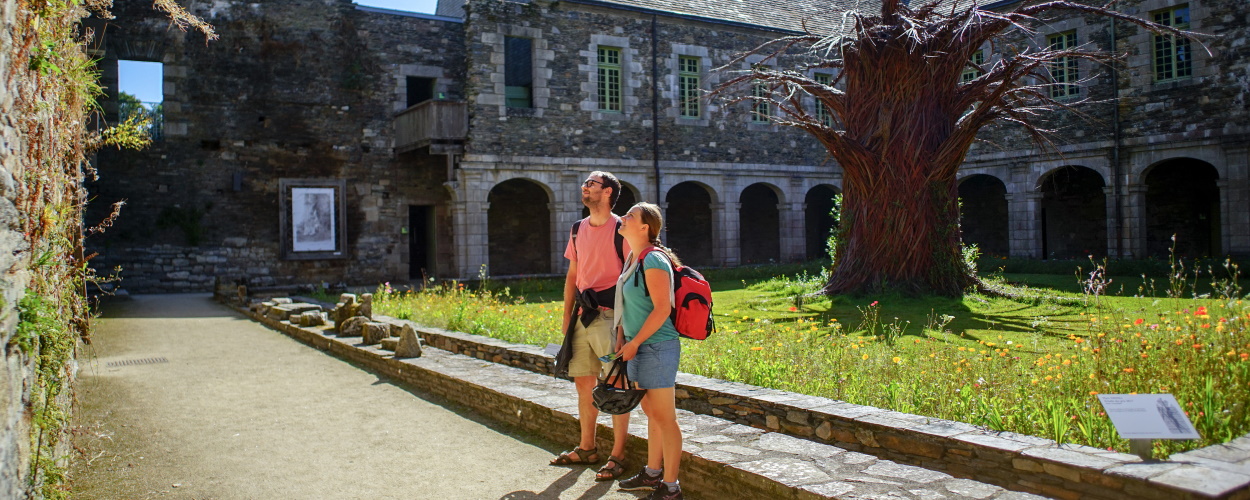 Guide book: Accueil Vélo
Where can cyclists stay?
Here's a list of accredited accommodation Accueil Vélo in Kreiz Breizh.
The accreditation "Accueil Vélo" means that cyclists will be welcomed with open arms, receive all the creature comforts they require after a day's ride, somewhere to park their bikes and tools to repair equipment if needed. So, you can set off on your cycling holiday feeling reassured that you have plenty of back-up!
Local guide books, accredited accommodation, marked trails and pathways and lists of places to eat: it's all here on the button below (in french).
L'Office de Tourisme welcomes cyclists : Accueil Vélo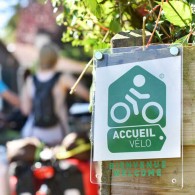 L'Office de tourisme is accredited 'Accueil Vélo'.
There are cycle parks and access to drinking water in both Rostrenen and Bon-Repos.
You can also obtain information on bike repair shops, emergency contact numbers, weather updates or information on accommodation and borrow puncture repair kits.